The importance of territory
by Daniele Cernilli 06/28/21 |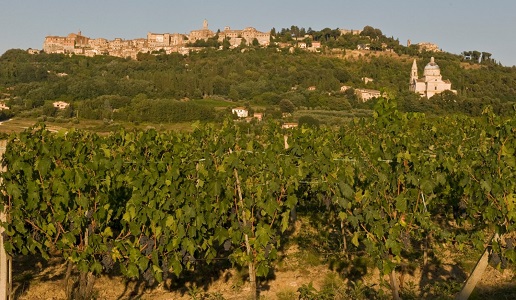 Territorial subdivisions within appellations are a welcome development as long as these are accompanied by effective information campaigns for the public, otherwise they risk losing their relevance.
The new regulations adopted by Chianti Classico to establish Unità Geografiche Aggiuntive (UGA) – Additional Geographic Units, which are, in effect, municipal or territorial sub-appellations – are just the latest in a series of similar initiatives adopted by producers in the Langhe, Soave, Romagna, Bardolino or Montepulciano with Pievi, for example.
It is a positive trend, in my view, because it places the spotlight on the importance of a territory in a more precise and central way and, above all, it is not rhetorical but based on firm guidelines. If one considers that varietals can be cultivated in areas other than those of their origin or where they are traditionally grown, for example the French or "international" grapes that initially were only found in Burgundy, Bordeaux or the Loire, then it becomes quite evident that, fortunately, territories are immoveable and cannot be replicated by anyone elsewhere. All top quality wines derive their uniqueness from the territory they are from, their terroir. And this is a good thing and should continue to be so.
However, this entails adopting regulations that are shared, controllable and, above all, practical for all producers and consumers should be made aware of such an important commitment with a clear message. This is also because adding another term to a label means making it more difficult to decipher for those who need to understand it. Not everyone has a full understanding of geography and I believe few know where Vagliagli or Montefioralle are, what their different pedoclimatic conditions may be and how all this is recognizably expressed in their wines. And if this is the case in Italy, we can only imagine what it's like in the United States or China.
Then again, if I were to ask you which is more north, Philadelphia or Baltimore, two important cities on the US east coast, I'm sure not many would know off the bat. And this is a relatively easy question. Things get a little more complicated when the question is which town in Barolo is home to the Villero vineyard. While it is true the situation is even more complicated in Burgundy or Moselle, there certain appellations have existed for centuries and have been impressed in the memories of generations of wine lovers.
In Italy, the recognition of more specific geographic indications is more recent and aside from adopting an UGA or MGA (Additional Geographic Mention), the need for campaigns to inform the public should not be underestimated because this would impair the efficiency of an operation that is and should be very important for Italian wine. 
I ofter post articles by Daniele Cernilli aka Doctor Wine because they are informative and to the point.