by Daniele Cernilli 12/14/20 |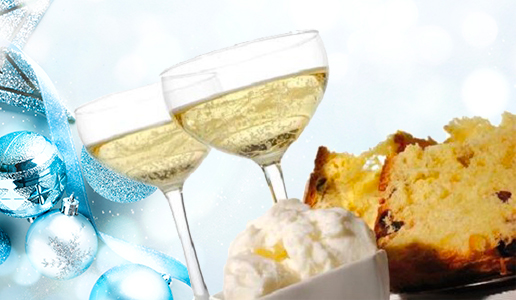 One of the Sparkling wines I did not mention for the Holiday Season was Moscato D'Asti. Below is an article be Daniele Cernilli (aka Doctor Wine)"SOS Moscato"  Happy Holidays
Moscato is a sweet, aromatic and truly delicious wine that pairs perfectly with the upcoming holiday cakes and goodies. We should drink it during the holidays without hesitation and not only will this be enjoyable for us but it will help the wine's struggling producers.
An important Moscato d'Asti producer, whose winery is in Canelli, recently phoned me and was very worried. "With the American market at a standstill I still have thousands of bottles of Moscato d'Asti 2019 on my hands. They are going to be very difficult to sell also because everyone is asking me about the 2020 and last year's wine risks being sold for a pittance".
If this was true for him, it is probable that many other producers find themselves in the same situation and this despite a major advertising campaign that the Consorzio dell'Asti e del Moscato d'Asti producers' association has put together using has their pitch man Alessandro Borghese, the media chef celebrity who I personally find very charming and convincing. It is clear now that this has not been enough or not sufficient to boost the consumption of Moscato d'Asti, which is for the most part produced by medium-to-small wineries.
This is a shame and for many reasons. First among these is that, as you know, it is a light, aromatic and sweet wine that is slightly effervescent and delicious, one that also has a surprising propensity to age. Some producers, like Ca' d' Gal, offer wines that have aged significantly and that represent the quality apex for this wine. But even bigger wineries, like Batasiolo, Fontanafredda, Coppo and many others produce some delicious Moscato. This not to mention those from La Spinetta, Dogliotti and Saracco, which produce wines to drink by the bucket even by those who are particularly wine fans.
Moscato d'Asti is a wine with fragrant aromas that is irresistibly drinkable, one that is light and has a surprising capacity to age and, above all, is very suited to pair with the cakes and sweets of the upcoming holidays, first among them Panettone. And so I would like to make an appeal, a totally disinterested one given that, as you can easily observe, our site has no promotional initiatives on it to support my appeal. This year let's all drink some Moscato d'Asti 2019, which at this moment is perfect and at its peak. Let's do this, first off all, as wine lovers to do justice to a wine that is simply pleasing without any pretensions but that represents a unique tradition. And it is a lot better than you could imagine.
---