Message in a Bottle.  by Daniele Cernilli 03/23/20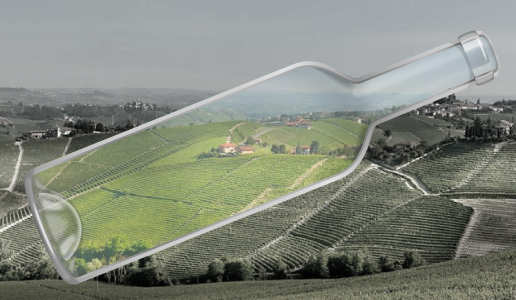 During these days of forced seclusion, I'm sure many of us we have all opened a bottle from our personal cellar. Each bottle for me has brought back special memories.
I have now been at home for a dozen or so days now and like all of you have gone out the minimum as possible. I have also, like all of you, been looking at the collection of wines in my cellar. They are not as many as you may think, however, because I tend to drink my wine rather than save it for long.
Many bottles are from producers I have known well for years, who make their wine in places I have often visited, many of which are very beautiful. Each bottle, each wine brings back a memory of a vineyard, of the face of an old friend, as if these were messages in a bottle that in a way comfort me and in a way make we want to revisit these people and places more than ever before.
The bottles make me remember discussions and tastings, many of which took place a long time ago. I remember the dreams of the then-young Silvio Jermann and Josko Gravner, in 1981, and my first visit to Brolio, in 1993, with Carlo Ferrini and Francesco Ricasoli, who had just taken charge of his family's estate. Then there were the incredible landscapes, like the vineyards in the Langhe, those of the Sorrento Peninsula and Etna. And I remember the flavors of wines and the sound of voices as well as the stories told by a young Riccardo Cotarella, who with his salesman in Rome would try to "hawk" his Est to wine shops in the capital. He was totally unknown back then and at times would receive gruff responses.
In the end I open a bottle, which yesterday was a Barolo Ornato 2007 Pio Cesare, a magnificent wine that is perfect to drink right now. I had misplaced it behind some other bottles and this was actually a good thing because otherwise I would have opened it earlier and that would have been a shame.
I hope these memories will once again and as soon as possible be just those of concrete life experiences and encounters. And it would be nice if this took place in a somewhat different yet always wonderful world, like the one of wine and those who make it.
A media hug to all of you.  Daniele Cernilli. aka Doctor Wine, Rome, Italy
— The above was written by Daniele Cernilli from Rome.  From time to time, I will share with you messages I receive from other wine journalists about how are coping with the recent events.  — Charles
---