When I drink the Montepulciano d'Abruzzo of Edoardo Valentini, I can never find the words to fully describe it. I can say it has hints of this, notes of that, and undertones of something else, but I never feel as if I am doing the wine justice. The article below, written by Daniele Cernilli, expresses my opinion of the wine perfectly. Thank you Daniele, for giving me the words that I could not find.
by Daniele Cernilli aka Doctor Wine 05/17/21 |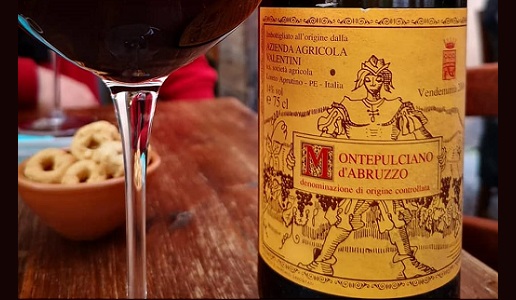 Just as there exists poetic license, there exists "enological license" which can transform what may be technically considered an error into a trait of quality in a wine.
Everyone knows what poetic license is. William Shakespeare was a master of it, disregarding historical facts in the name of plot, inventing words or contractions to obtain an iambic pentameter rhythm to his verse and even ignoring the laws of nature to create the desired effect. In Sonnet 29, for example, he wrote: "…and then my state, like a Lark at break of day arising from sullen Earth, sings hymns at Heaven's gate". The license he took here was that the lark is a bird that only flies short distances and flying to Heaven would be quite a hike for it.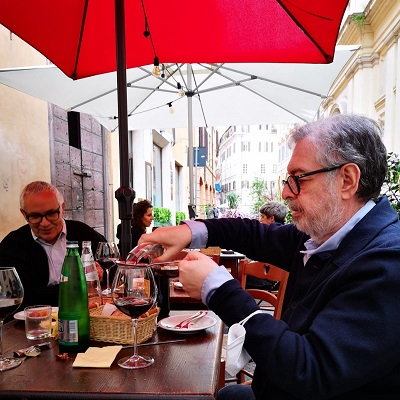 I
I began thinking about enological license a few days ago when, with a group of friends, we opened some excellent bottles at the Goccetto wine bar in Rome. We had a Pinto Noir 2019 La Pinta, a Morey Saint Denis Premier Cru 2016 Domaine Dujac, a Barolo Riserva Vigna Rionda 2012 Massolino and a Brunello di Montalcino 2011 Capanna. These were all splendid wines, technically well-made, very precise and representative of their respective origins. We then opened the last bottle the shop had of Montepulciano d'Abruzzo 2016 Valentini and there was a sea change. Croce Taravella, the famous Sicilian artist, wine lover and historic Goccetto customer, declared that "this wine does not have the delicate perfection of a Raffaello and reminds me more of Tintoretto's impetuous style".
On a previous occasion, my dear friend and great connoisseur Silvano Prompicai defined this wine as "the greatest peasant wine in the world". Let me explain why.
The wine we had the other day had a very intense, almost impenetrable, garnet color and showed all its 14 years. The aromas were the typical ones of black cherry with some hints of combustion, like those that develop when you make homemade jam and some of it sticks to the bottom of the pot, creating a subtle burnt note.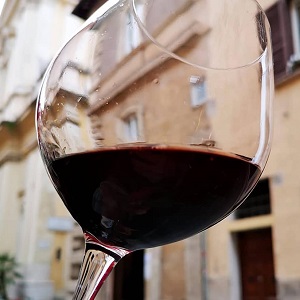 But it was through tasting the wine that we understood how it was on a different level than the other excellent wines we had sampled. The tannins were lively, distinct yet not aggressive. The right definition would be that they were "authentic", grapey and with very little wood. Then there was that tad of carbonation, perhaps the product of the "remnants" of the initial malolactic fermentation in the bottle, which was so fine and composed it was hardly noticeable. This aspect may cause some rather orthodox tasters to turn up their noses but it had the same justification as Shakespearean poetic license had in obtaining the desired effect.
When I pointed this out to Edoardo Valentini, he replied: "Of course there's a bit of carbonation. My wines are alive and so they have to breathe".
In the end, we were all very impressed by this wine, which once again demonstrated how it was in a league of its own. This was underscored by Luciano Lombardi, AKA Vignadelmar, when he wrote about our tasting on his Facebook page. And what he said was that this wonderful wine demonstrated all the "enological license" needed, without taking anything away from science and technique, to become the stuff of poetry.